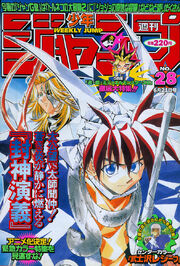 When his clan is wiped out by a beautiful demon, young Taikobo finds himself in charge of the mysterious Hoshin Project. Its mission: find all immortals living in the human world and seal them away forever. But who do you trust--and whose side are you really on--when you've been trained to hunt demons by a demon?
Ad blocker interference detected!
Wikia is a free-to-use site that makes money from advertising. We have a modified experience for viewers using ad blockers

Wikia is not accessible if you've made further modifications. Remove the custom ad blocker rule(s) and the page will load as expected.